We are Clint and Tracey Kinkead of Road's End Farm, in Eriksdale Manitoba. We've both had a life long relationship with horses and are honored to be at a point in our careers to share our knowledge and journey with others. Road's End Farm is a training, education and therapy provider that serves both equine and human clients.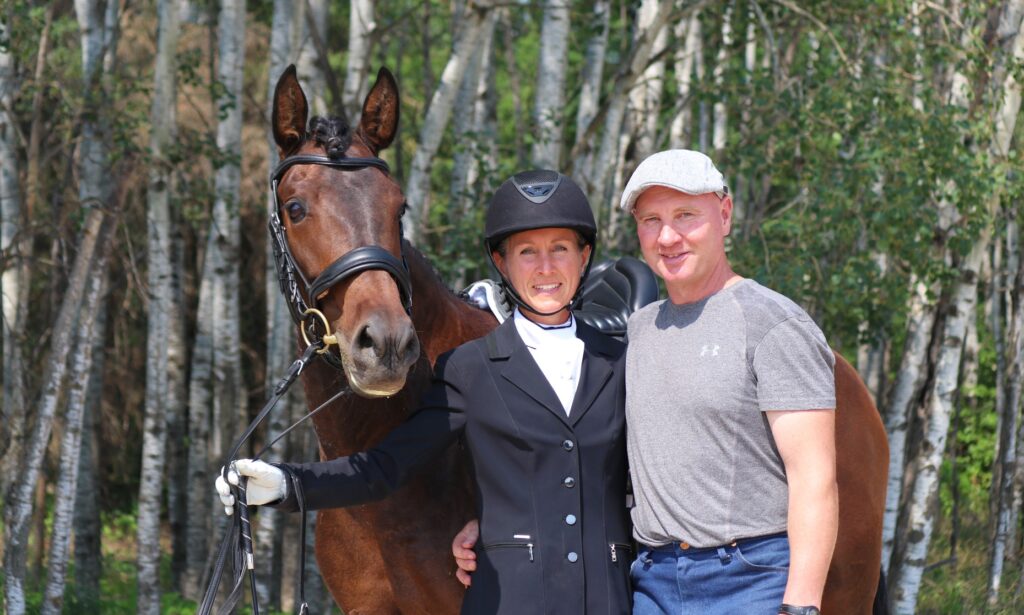 Are you seeking to develop your horse?
As a competition partner or companion
In comfort and in balance from the ground up
Are you seeking to develop yourself?
To come to terms with experiences and injuries
To make meaning out of experiences
To respond naturally to horses and to life
To build strength and resilience
We serve:
The horse: through dressage training, young horse development, natural hoof care, and saddle fit.
The rider: through dressage and horsemanship education.
Youth/adults seeking personal growth and healing: through individual equine therapy following the Eagala Model.  Eagala is the global standard for equine-assisted psychotherapy and personal development, which incorporates horses' unique intuition to help you heal, learn and grow.
"What lies behind us and what lies before us are tiny matters compared to what lies within us." Ralph Emerson
Clint Kinkead
Experienced Dressage Trainer/Young Horse Developer
Equine Canada Licensed Coach
Natural hoof care provider
Zaldi saddle dealer and fitter
Tracey Kinkead
EAGALA dual certified mental health practitioner and equine specialist
Equine Canada Licensed Coach
R.S.W. (Manitoba College of Social Workers Registered Practitioner)